Cloud Housing II:
Video and VR installation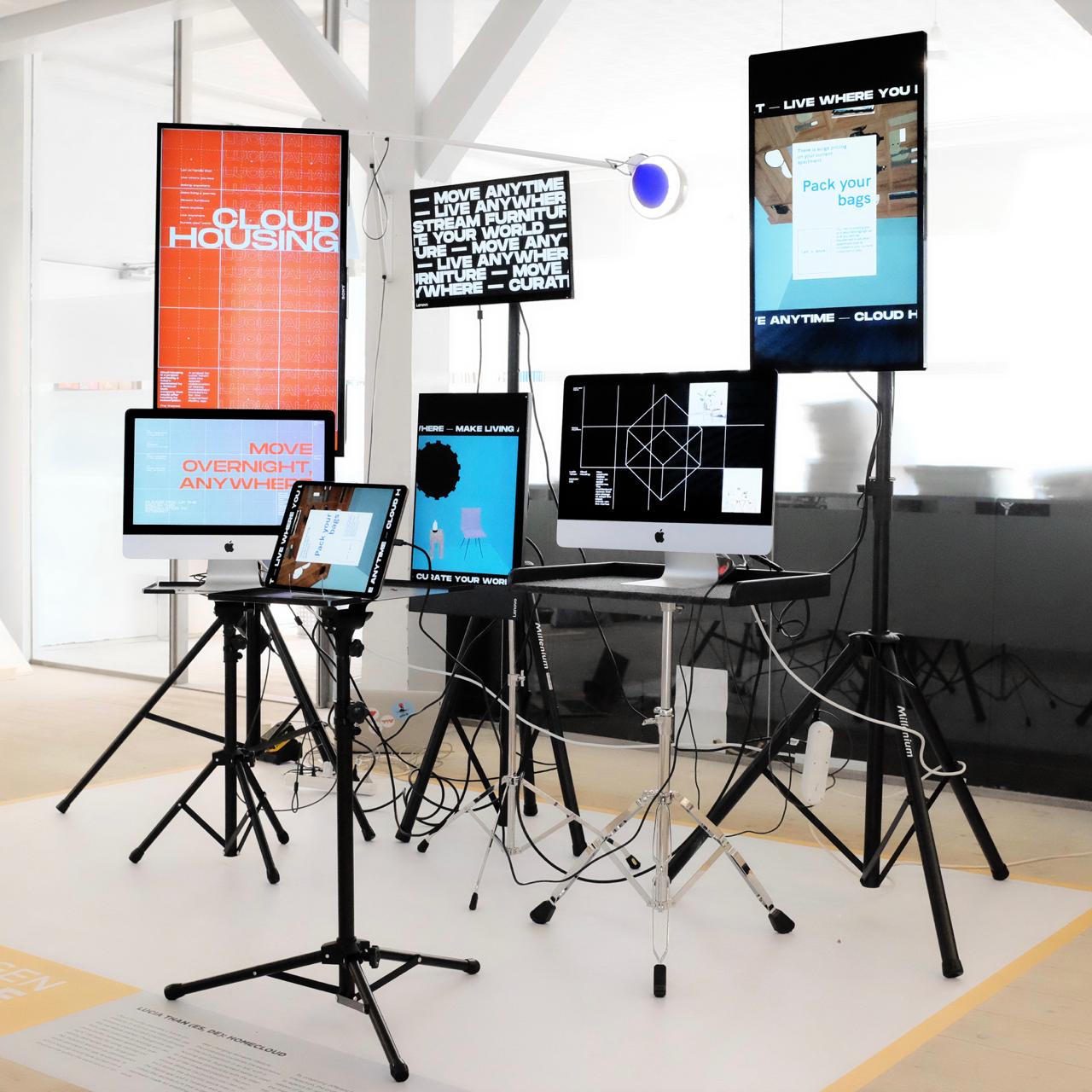 For a year, I worked on a series of experiences for major European museums and festivals around the theme of digital housing. This was the 2nd XR experience out of 3.

—

The introduction of the digital product economy has expanded to offer anything as a service —television on Netflix, music on Spotify, driving on Uber— but for many, the home has remained a private, physical space.

Cloud Housing demonstrates a future in which the home will be transformed into a platform for digital content. Three-dimensional interfaces will interlace with the domestic space to take advantage of its monetization opportunities. This will open the home to new design forces, transforming many domestic rituals and effect the meaning of privacy and ownership.



Design and direction:
Lucia Tahan

App development: Modular-A

Event:
Copenhagen Architecture Festival

Venue:
KADK, The Royal Danish Academy of Fine Arts, Copenhagen

Date:
Spring 2019

Funding:
Housing the Human Fellowship, 15,000 EUR

In this installation, a VR app installed on an iPad allowed the public to experience a game-like journey as an inhabitant of a home. This home is offered as a service by a fictional company.

Therefore, the user has subscribed to housing but accepts that homes can be swapped or altered —just like online products— any day. For example, the user may be prompted to move overnight if they are outpriced. But they also can choose to swap their apartment at will, simply to move to a nicer home just for the weekend.

The home also offers upselling features, such as a rental dining set when it knows that the user is hosting a party.