FOODORA & FOODPANDA
Global Help Center
"Our most impactful project in 2018"
— Rodrigo Sampaio, Foodora and Foodpanda Global CEO
HELP CENTER
KPIs: How product design reduced a whooping 55% of customer support requests
A design that was helpful and delightful—and adored by business.
HELP CENTER
From concept to production — The design process

The entire design process for a major global new feature: from wireframing to user research, to dev specs.
---

FOODORA & FOODPANDA



Design System
Contributed to the design of a global platform-agnostic solution for foodora and foodpanda brands to accommodate the needs of a scaling product in 21 countries around the world.

MORE PROJECTS AT FOODORA & FOODPANDA

(COMING SOON)




DESIGN SYSTEM
Spacing & How to create a clean Sketch library
Defining all spacing and click targets for visual balance and interaction. Bonus: tips on Sketch libraries for teams
UI ENGINEERING
Anatomy of an app bar
How I mapped, redesigned and led the implementation of a new daring navigation pattern.
UX
How to use UX to disuade but not frustrate
Designing from principles means that some UX rules have to be broken.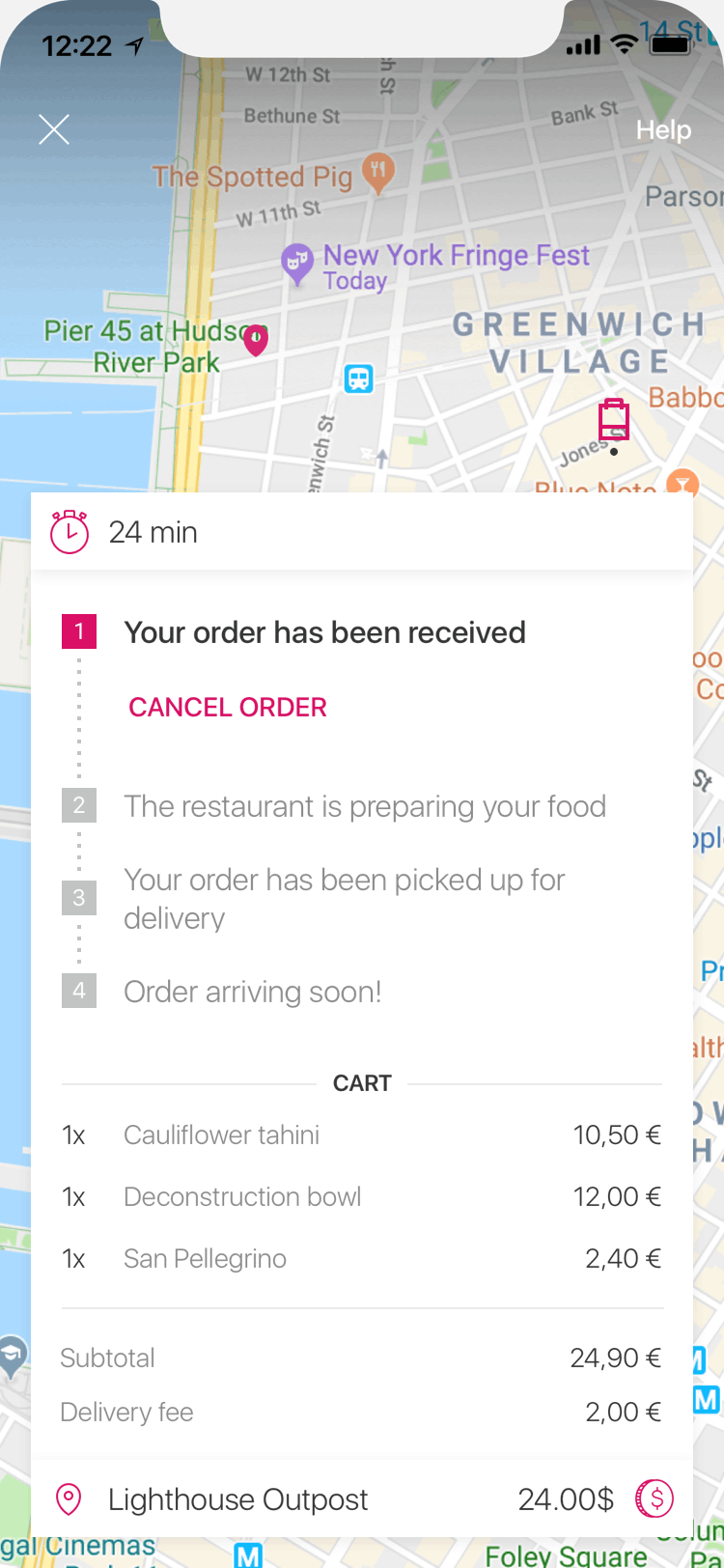 SPECS
Order tracking page
The place where hungry customers track their delivery.
USER TESTING
Gathering insight from user testing sessions
How we conducted guerrilla sessions, shadowing, and other types of user testing.
UX WRITING
UX writing guidelines
Defining the language and tone for the foodora help center.